Dirty Little Secrets of the Record Biz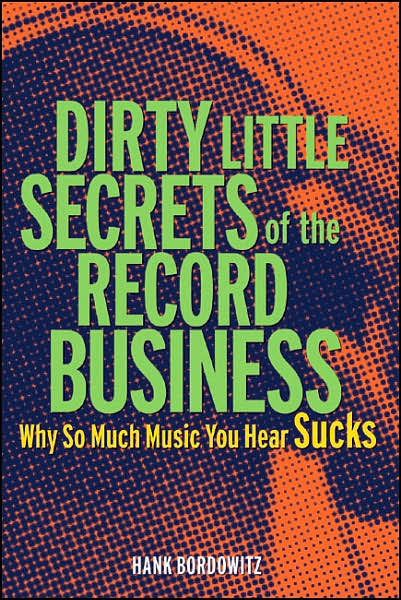 Hank Bordowitz has written: "
Dirty Little Secrets of the Record Business: Why So Much Music You Hear Sucks
".
Published this year, "Dirty Little Secrets..." is full of worthwhile information and lots of laughs, too (light and dark). The author synthesizes analyses of the many elements of what is a multi-tentacled story into a cogent, satisfying, whole. The book's provocative title may lead to wrong assumptions - that this is a sensational expose lacking veritas and offering bleakness rather than solutions. Not so, it's a plain-talking look at the "biz" written by someone who loves music. It deserves to be read by any and all who care about the subject.
"This is the book that any one who once did time in the music business wish we had written," says Hugo Burnham, drummer for the Gang of Four (who's also served as an artist manager and in major-label A&R). A mentor to me in this crazy business, Jack Ponti (songwriter, producer, manager and record exec) says: "Brilliantly written, insightful, a good history, and a great read."
Agreed. It's a great read.
Labels: Gang of Four, Hank Bordowitz, Hugo Burnham, Jack Ponti, payola, record industry, RIAA